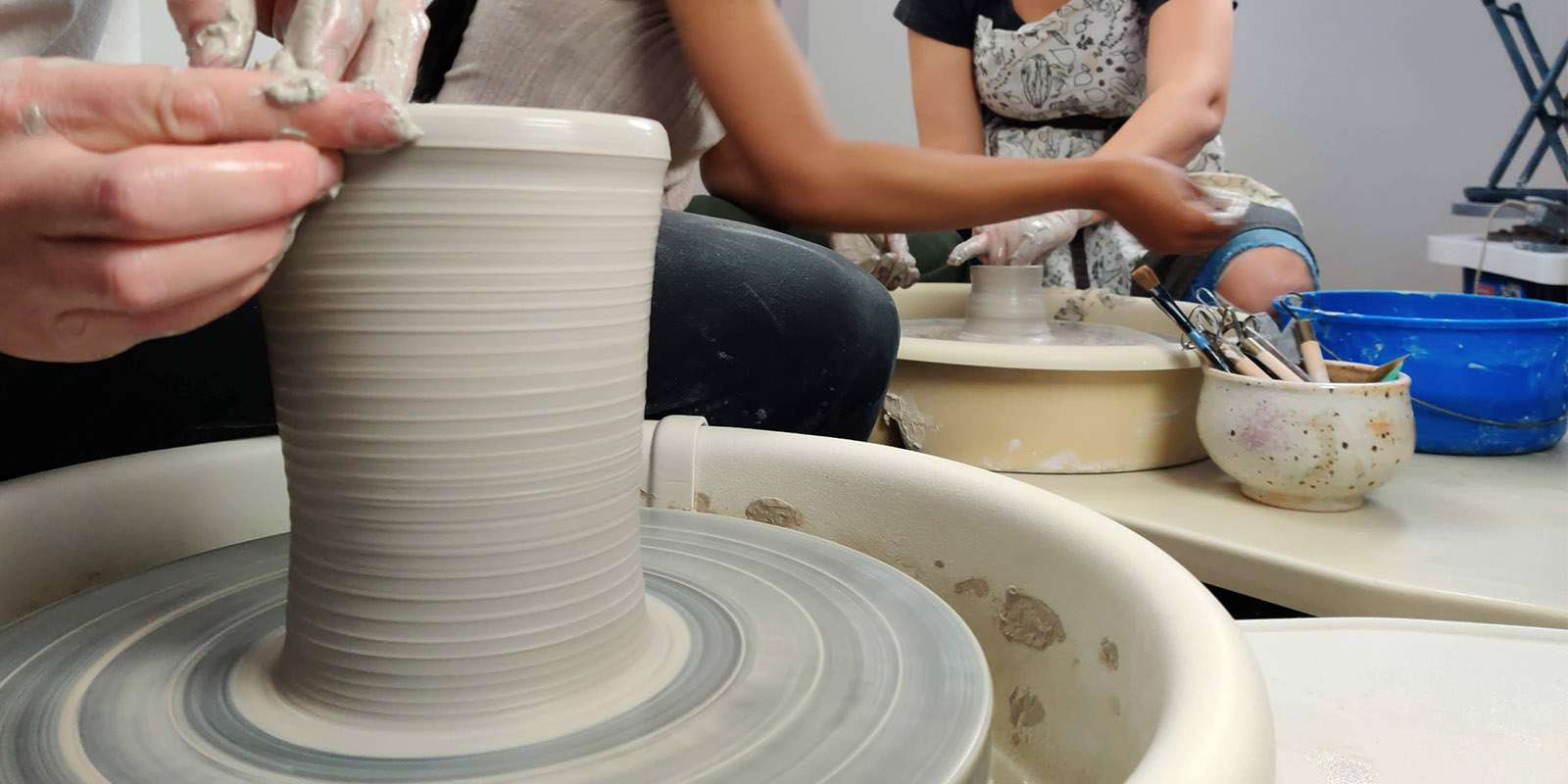 Introductory Clay Class
Saturday, February 12, 2022 • 5:30–7 PM (Pacific)
In-person • $45
The perfect way to get your hands dirty, relax, and have fun! Learn the basics of throwing on the potters wheel. If you successfully create a bowl, staff will glaze it with an oatmeal glaze and fire it after the class is completed—all included in the price of the class. If you'd like to take the piece home with you, you can come back and pick it up.
Along with your class comes complimentary admission to the Museum's galleries. Explore one of the largest collections of ceramic art in the United States, or drop in on the exhibition lecture and reception featuring Peter Callas.
Refunds are not allowed after the class begins. Refunds requested during the week prior to the start of the class will be honored at 50%. If you would like to request a refund, email studio@amoca.org.
Every individual participating is required to show proof of a COVID-19 vaccination at the start of the class. If a participant cannot provide proof of vaccination, they will be unable to continue with the class. Refunds will not be allowed in this circumstance. Thank you in advance for your understanding!
Class Registration
RSVP using the form below (it may take a moment to load). If you have any problems, call the studio at (909) 622-0464 or email studio@amoca.org.