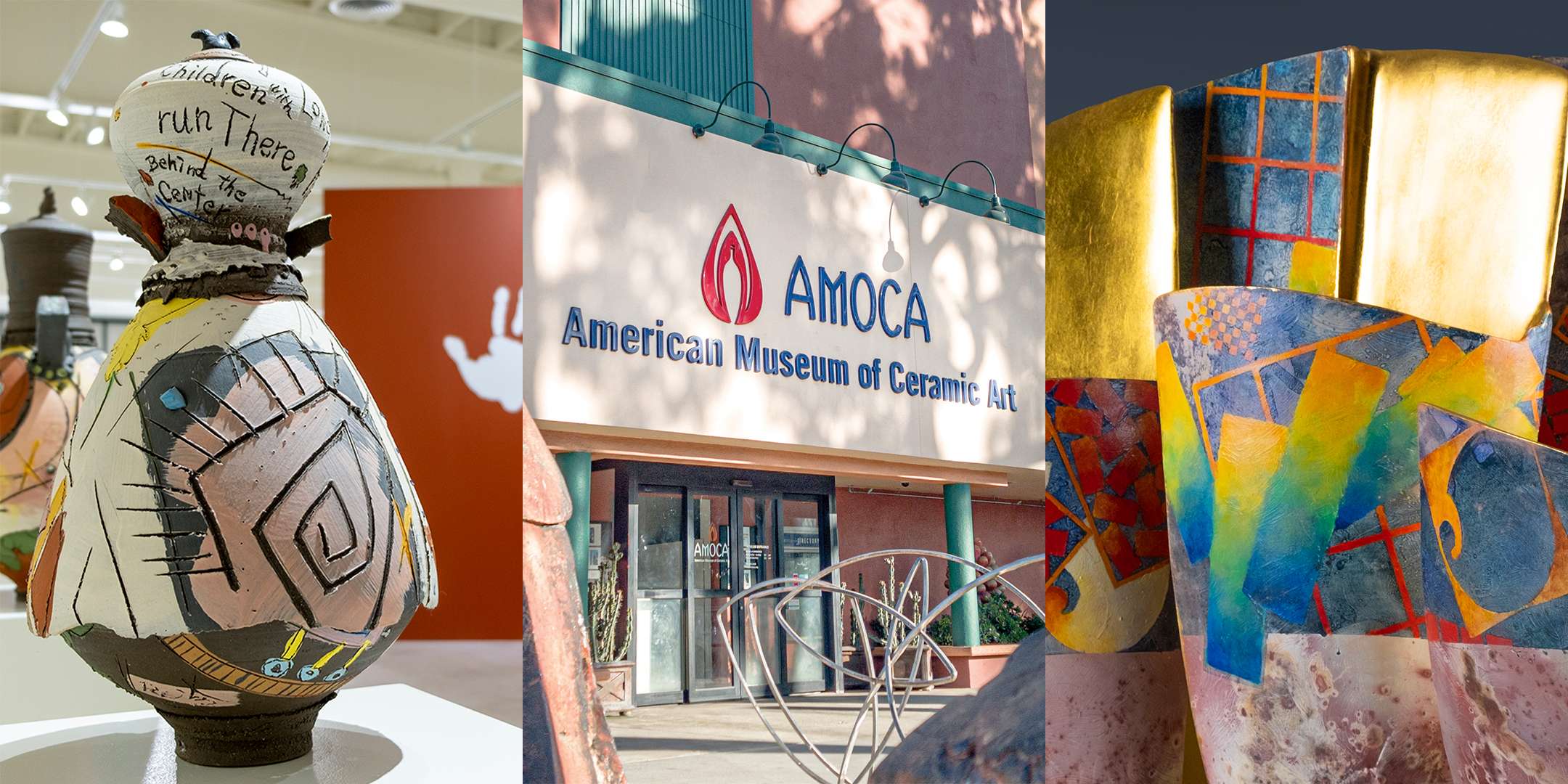 Public Tour of Museum Galleries
Saturday, July 31, 2021 • 12 PM (Pacific) • In Person
Join us for a public tour of the museum galleries on July 31, 2021 – one of the best ways to explore art at the museum! Enjoy a small-group tour with one of AMOCA's knowledgeable docents.
Join a knowledgeable docent for an casual and fun tour of the museum galleries. Free with museum admission ($7/adults, $5/seniors, free for children). Tours are tailored to the interests of the docent and the visitors joining the tour.
Exhibitions up during this tour include Don Reitz: Life is Not a Dress Rehearsal, Artists of Mettlach, and Amy Santoferraro: Two on a Lot, Three on the Tree.
Event RSVP
RSVP using the form below (it may take a moment to load). If you have any questions, or prefer to RSVP another way, contact Ashley Rowley by email at education@amoca.org or by phone at (909) 865-3146.
Public tours of the museum galleries are supported, in part, with grants from the Los Angeles County Department of Arts and Culture and the Pasadena Art Alliance. Tours take place monthly and provide improved access to resources at the museum. For more information, contact education manager Ashley Rowley at education@amoca.org.
399 N Garey Ave Pomona, CA 91767
909.865.3146 | info@amoca.org
The museum is open Fridays, Saturdays, and Sundays, 11 AM–4 PM. Reserving tickets in advance is strongly encouraged. Tickets may reserved by clicking here.
For information about Ceramics Studio hours and availability, please click the link below.