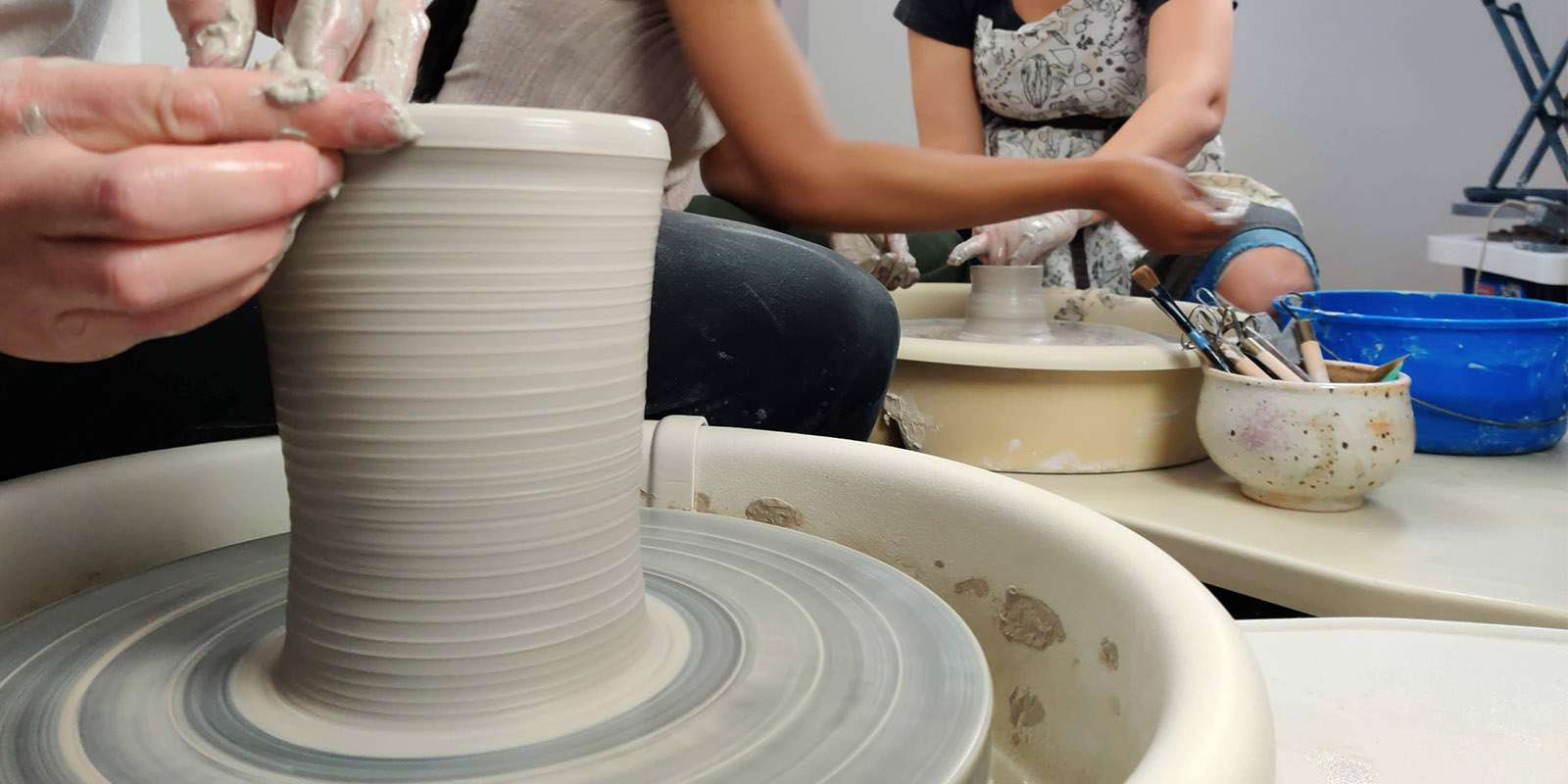 Workshops
The 2022 workshop season is here! Workshop topics and dates are listed below.
If you have a suggestion for a workshop, or are interested in teaching, we're always happy to hear from you. Email us at studio@amoca.org to start the conversation!
Artist Workshop Series
Quarterly workshops focused on artists and their signature techniques and approaches.
March 26–27: Peter Callas – Expressionistic Forms (New Jersey)
Join us for the launch of the Artist Workshop Series with a special masterclass by artist Peter Callas, internationally renowned for his skill and mastery of wood-firing with the Anagama kiln.
June 19: Demonstration with Shiyuan Xu (Chicago / Hangzhou, China)
Xu will come to AMOCA for a one-day workshop following a weeklong residency at Idyllwild Arts Academy. Presented in partnership with the Hot Clay program at Idyllwild Arts.
Skill Building Workshop Series
A series of weekend workshops focused on specific skills and techniques.
February 27: Clay Whistles (sold out)
Instructor: Colby Charpentier • 10 AM–1 PM • $75
April 9 & 10: Mold Making (sold out)
Instructor: Colby Charpentier • 10 AM–3 PM • $325
July 9: Architectural Incense Holders
Instructor: Eunbi Cho • 10 AM–1 PM • $75
Join Los Angeles-based artist Eunbi Cho for a three-hour skill building workshop. In this workshop, we'll create architectural incense holders using hand-building and slab techniques.
Workshops from Past Years
Workshops and classes for the year are in the bag! Many thanks to Richard Burkett of San Diego for kicking off our return to in person activities with a soda fire workshop November 5-13.
Thanks for your interest in workshops and classes at the AMOCA Ceramics Studio! If you have any questions, requests, or suggestions, send us an email at studio@amoca.org or reach us by calling (909) 865-3146.
301 N Garey Ave Pomona, CA 91767
909.865.3146 | studio@amoca.org
The Studio is open by appointment only.
For information about museum exhibition hours and availability, please click the link below.