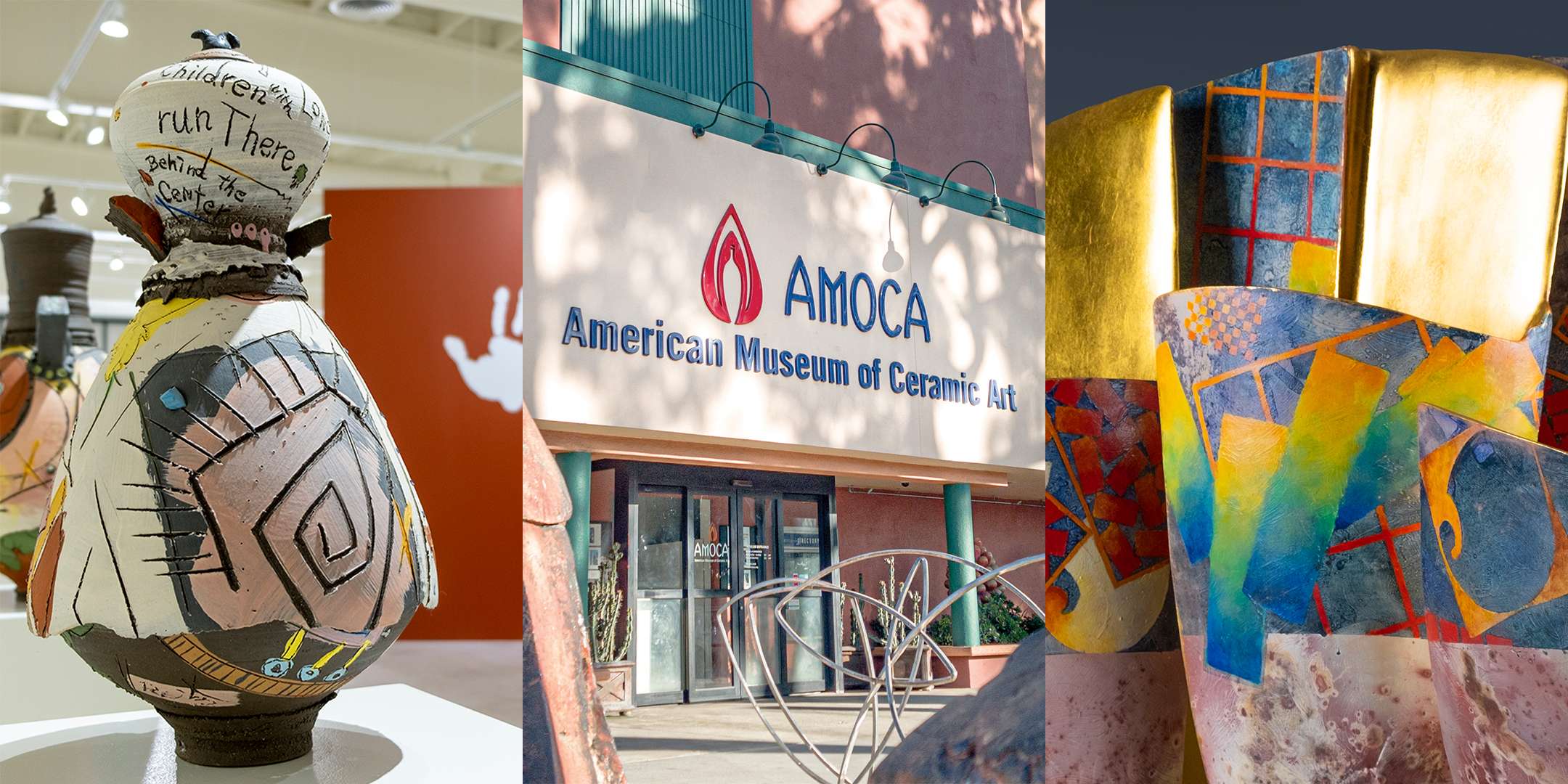 First Fridays at AMOCA
First Friday, Monthly • 11 AM–4 PM (Pacific) • In Person
Thanks to generous support from AMOCA's Board of Directors, Museum admission for First Fridays at AMOCA is pay what you can (while tickets last). Each month, visit the Museum and choose your own ticket prices! If you have any questions, contact the Museum by email at info@amoca.org or by phone at (909) 865-3146.
399 N Garey Ave Pomona, CA 91767
909.865.3146 | info@amoca.org
The museum is open Fridays, Saturdays, and Sundays, 11 AM–4 PM. Reserving tickets in advance is strongly encouraged. Tickets may reserved by clicking here.
For information about Ceramics Studio hours and availability, please click the link below.