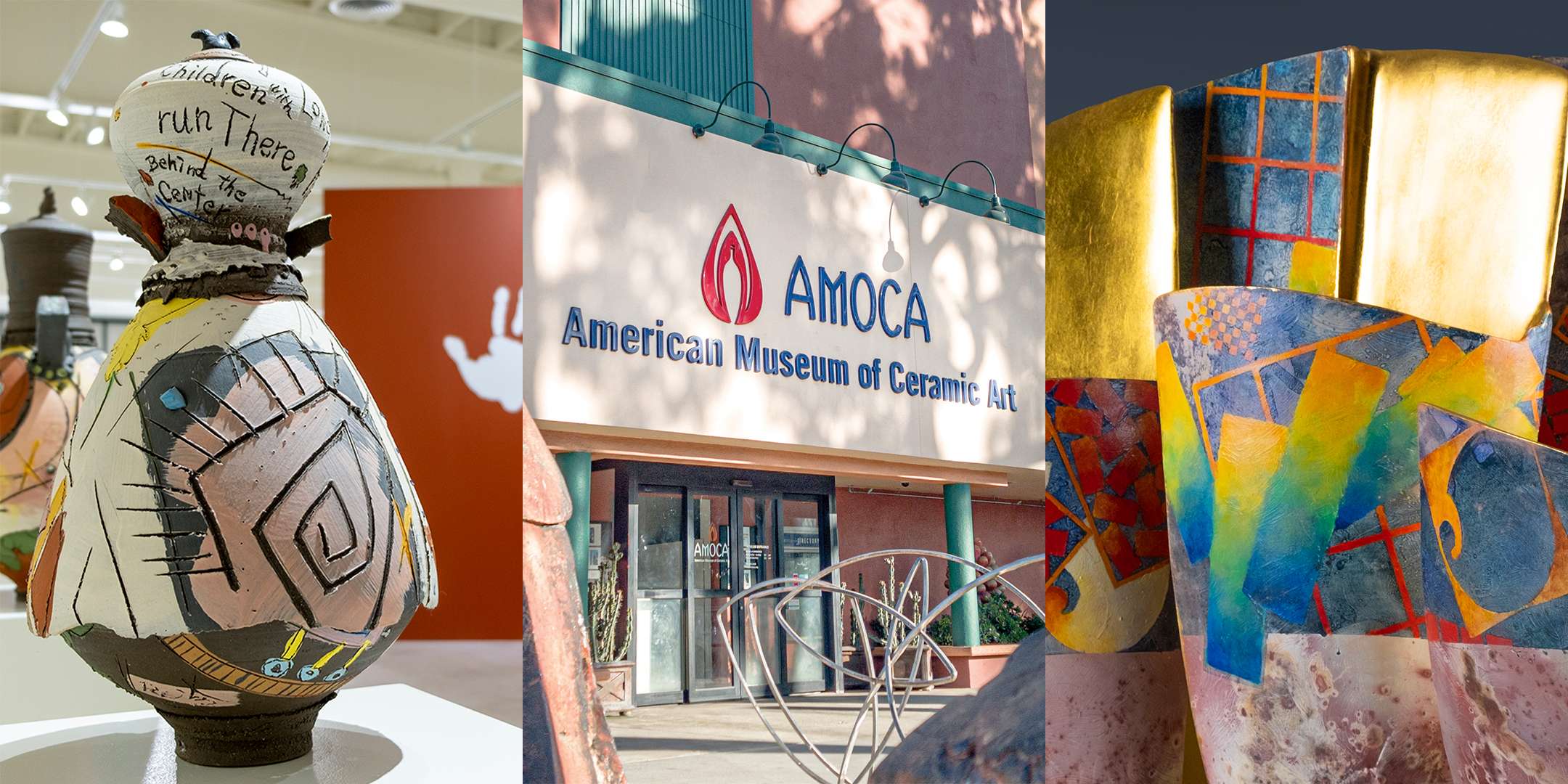 Public, Docent-Led Museum Tour
Selected Saturdays, Monthly • 11 AM (Pacific) • In Person
Join us for a public, docent-led tour of the museum galleries on selected Saturdays every month – one of the best ways to explore art at the museum! Enjoy a small-group tour with one of AMOCA's knowledgeable docents.
Join a knowledgeable docent for an casual and fun tour of the museum galleries. Free with museum admission ($7/adults, $5/seniors, veterans, and students, free for children under 12). Tours are tailored to the interests of the docent and the visitors joining the tour.
Event RSVP
RSVP using the form below (it may take a moment to load). If you have any questions, or prefer to RSVP another way, contact Pam Aliaga by email at exhibitions@amoca.org or by phone at (909) 865-3146.
Public tours of the museum galleries are supported, in part, with grants from the Los Angeles County Department of Arts and Culture and the Pasadena Art Alliance. Tours take place monthly and provide improved access to resources at the museum. For more information, contact education manager Pam Aliaga at exhibitions@amoca.org.
Para el público, Visita al Museo con Guía
Sábados Seleccionados, Mensualmente • 11 AM (Pacífico) • En Persona
Únase a nosotros para una visita guiada por las galerías del museo los sábados seleccionados de cada mes, ¡una de las mejores maneras de explorar el arte en el museo! Disfrute de un recorrido con uno de los guías expertos de AMOCA.
Únase a nuestro guía para un recorrido informativo y divertido por las galerías del museo ($7/adultos, $ 5/personas mayores, veteranos y estudiantes, gratis para niños menores de 12 años). Los recorridos se adaptan a los intereses del guía y de los visitantes que se unen.
El evento requiere que hagas una reserva. Haga una reserva utilizando el formulario a continuación (puede tardar un momento en cargarse). Si tiene alguna pregunta o prefiere confirmar su asistencia de otra manera, comuníquese con Pam Aliaga por correo electrónico a exhibitions@amoca.org o por teléfono al (909) 865-3146.
Las visitas a los museos públicos se mantienen mediante subvenciones del Departamento de Arte y Cultura del Condado de Los Ángeles y la Pasadena Art Alliance. Los recorridos se realizan mensualmente y brindan acceso a los recursos del museo. Para obtener más información, comuníquese con  el Mánager de Exposiciones Pam Aliaga en exhibitions@amoca.org