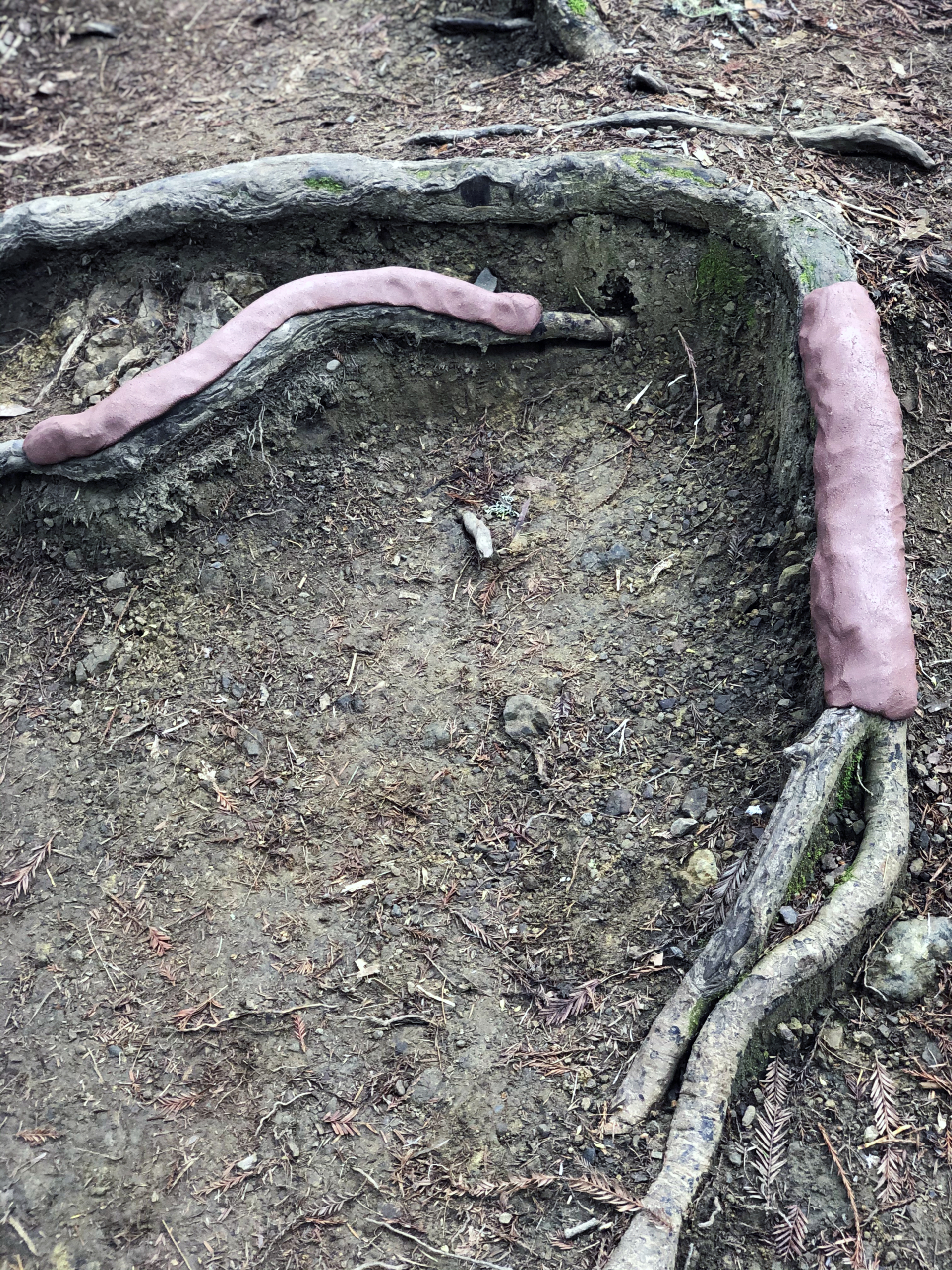 | | |
| --- | --- |
| On View: | January 8 – April 17, 2022 |
| Reception: | January 8 • Reception and Artist Talk |
"The eye sees what it is trained to see."
"A thousand details add up to one impression."
–John McPhee

Ashwini Bhat's, "Assembling California," is a documentation of her personal, artistic field survey of California's ecology in this time of climate change, shifting habitats, and devastating forest fires. As a new immigrant to California, deeply touched by its diverse and fragile natural environments, she has found herself and her studio practice drawn—historically, culturally, physiographically—to this region's topographies. Some of her research has taken place in the company of biologists and poets documenting species re-inhabiting post-fire sites in the Sierras, Yosemite, Mono Lake, and around Sonoma. Related explorations and research about large-scale forces, geological time, and interrelated symmetries have led to this current and ongoing body of sculpture, installation, photography, and video.
To imprint is to mark by pressure, stamp; to impress on the mind or memory. Bhat sees her "Assembling California" series as an act of mapping and remapping, contributing to a spiritual or a psychological archive, with a strong contemplation of place. "Imprinted," is an archive of the insides that aren't necessarily visible, a collective of impressions of the places or textures or objects or the environment on us.
Ashwini Bhat, an artist born in southern India, currently lives and works in the Bay Area, California. Coming from a background in literature and classical Indian dance, she now works at the intersection of sculpture, ceramics, installation, and performance. Her work explores the deep relationship between the constructed and the inherent. She often introduces radical but somehow familiar forms to suggest a complex interplay between landscape, human, and non-human forms. Bhat is a recipient of the McKnight Foundation Residency Fellowship and the Howard Foundation Award for Sculpture.
Bhat is the curator for the 77th Scripps Annual 2022. Since 2016, AMOCA has partnered with the Williamson Gallery at Scripps College to produce exhibitions of works by guest curators of the Scripps College Ceramic Annual.